Johan Håstad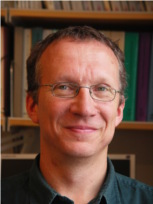 | | |
| --- | --- |
| Email: | My user name is johanh and this should be followed by the at sign and then kth.se |
| Phone: | +46 8 790 62 89 |
| Fax: | +46 8 790 09 30 |
| Address: | Nada, KTH, SE-100 44 Stockholm, Sweden |
| Visiting address: | Osquars backe 2, floor 5, room 1521 |
| Home address: | Högstigen 16, 182 73 Stocksund, +46-8-755 2111 |
| Cell phone: | +46 70 565 5211 |
---
I am professor in computer science in the theoretical computer science group at CSC, the school of Computer Science and Communication at KTH.

The safest way to reach me is by email.
Teaching
No teaching right now.
Professional activities
I am the chairman of the board of Stockholm Mathematics Center SMC and I am also the deputy director of CIAM a center of excellence sponsored by SSF, the foundation for strategic research.
I am an editor for the journals Theory of Computing, Computational Complexity, Random Structures and Algorithms and ACM Transactions on Computation Theory.
Some links
---
Responsible for this page: Johan <Håstad>
Latest change February 27, 2013
Technical support: <webmaster@nada.kth.se>