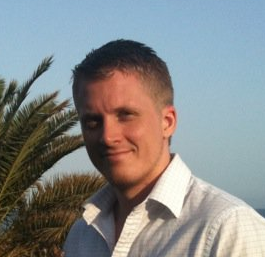 Jon Häggblad
Department of Numerical Analysis,
KTH Royal Institute of Technology,
SE-100 44 Stockholm, Sweden
Visiting address: Lindstedtsv. 5, floor 5, room 4520
Email: jonhagg@kth.se
Phone: +46 8 790 7113
OpenPGP: public key
OpenPGP fingerprint: 5E83 B14F CC2C 8F2A 4982 C41E 59CD F96D F9DE 5A19
I defended my PhD thesis on 15 June 2012. This webpage is minimally updated.
Research
Numerical methods for wave propagation problems, specifically, boundary conditions for finite difference methods.
The research is funded by
The Swedish Foundation for Strategic Research (SSF)
through the
Center for Industrial and Applied Mathematics (CIAM)
. Academics advisors are
Prof. Björn Engquist
and
Prof. Olof Runborg
.
Publications
»
»
J. Häggblad and O. Runborg, Accuracy of staircase approximations in finite-difference methods for wave propagation. Submitted for publication (2012). TRITA-NA 2012:10
»
»
»
»
»
»