(Byt språk till svenska.)
---
Viggo Kann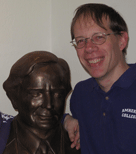 Email:
viggo@nada.kth.se
Phone:
+46 8 790 62 92
Fax:
+46 8 790 09 30
Address:
KTH EECS, SE-100 44 Stockholm, Sweden
Visiting address:
Lindstedtsvägen 5, floor 5, room 4542
PGP key
---
I am a full professor in computer science at the theoretical computer science division, School of electrical engineering and computer science, (former School of computer science and communication, former Nada - department of numerical analysis and computer science). I am director of studies at the department of computer science. Part of my time I spend as an educational developer at the department of learning in engineering sciences.

I teach the courses Algorithms, Data Structures and Complexity, Programme Integrating Course in Computer Science Engineering, Develop the Learning by Using Grading Criteria, and Examinership for Courses at KTH.

I am co-author of the book Complexity and Approximation that was published in November 1999 by Springer Verlag, ISBN 3-540-65431-3. My research interests are currently within natural language processing and computer science education. I am chairing the KTH Language Committee.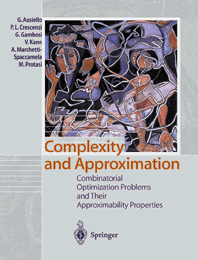 Some links
Former research projects: Approximation algorithms, Algorithms for Swedish language tools, Grammar checking for Swedish, CrossCheck - a grammar checker for second language writers of Swedish, Infomat - Swedish information retrieval with language technology and matrix computations, Nordic net dictionary funded by the Nordic council of ministers, IMAIL-Intelligent e-mail answering service for eGovernment, People's English-Swedish Dictionary.
Internships - sorry, we don't take any internships.
A PhD course in text clustering, autumn 2008.
A PhD course in spelling and grammar checking tools, autumn 2005.
My graduated PhD students: Emma Enström (2014), Magnus Rosell (2009), Jonas Sjöbergh (2006), Johnny Bigert (2005), Gunnar Andersson (2000), Lars Engebretsen (2000).
My PhD student: Emma Riese
Program committees: RANDOM'97 in Bologna 11-12 July 1997, ICALP'01 on Crete in July 2001, GoTAL'08 in Gothenburg in August 2008, SLTC'08 in Stockholm in November 2008, NoDaLiDa'09 in Odense in May 2009, ITiCSE 2014 in Uppsala in June 2014. SWAT 2018 in Malmö in June 2018.
I was responsible for the application to HSV Centre of Excellence in Higher Education Award 2009 that we won!
A list of NP-complete optimization problems and their approximability, composed by Viggo Kann and Pierluigi Crescenzi.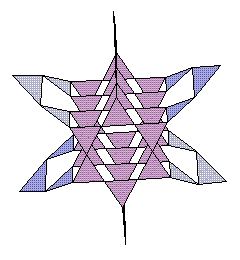 Up to CSC's home page.

---
Responsible for this page: Viggo Kann <viggo@nada.kth.se>
Latest change March 10, 2019
Technical support: <webmaster@nada.kth.se>