Johan Boye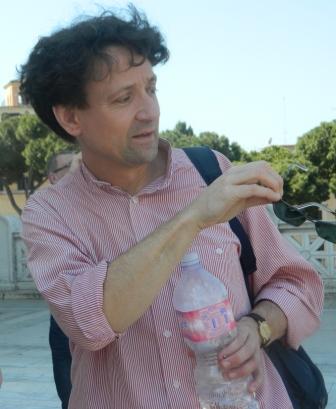 I'm an associate professor (docent) in the Speech Technology group at the School of Electrical Engineering and Computer Science at KTH.
I do research in language technology, in particular spoken dialogue systems and multi-modal dialogue systems, and more recently in computational (text) linguistics.
Specific problems I have addressed are spoken language understanding, dialogue management, and knowledge representation and semantic formalisms for such dialogue systems. I have investigated these problems in many different domains: geographic route planning, travel planning, intelligent homes, database search, call routing, troubleshooting, interactive exhibitions, and speech-enabled computer games. Have a look at my publications.
Projects
I'm currently doing research on
Earlier projects
Thanks to a grant from STINT, I spent the fall semester of 2016 as a visiting scholar at the Computer Science department at Williams College in Massachusetts, USA. Here is my report from the visit.
Teaching
Supervision of master's theses. Please contact me if you are interested in NLP master's thesis topics.
| | |
| --- | --- |
| E-mail: | jboyekth.se |
| Address: | 100 44 Stockholm |
| Visiting address: | Lindstedtsvägen 24, floor 5, room 507 |
| ORCID id: | 0000-0003-2600-7668 |
| Project Euler profile: | |