Jonas Forsslund's homepage

(as all academics I keep the web design and photo from the time I actually had hair and phones where dumb)
Jonas Forsslund, PhD, MSc.
PhD in Human-Computer Interaction (2016) MSc. Computer Science and Engineering (2008) at KTH Royal Institute of Technology, Stockholm, Sweden.

2011-2013: Visiting researcher at Stanford Surgical Simulation Lab, Stanford, California, USA

I'm also the founder of Forsslund Systems AB open-source based surgery simulation startup.



E-mail: jofo02(at)kth.se

Publications and conferences
2017
Jordi Solsona Belenguer, Jonas Forsslund, Ellinore Seybolt, and Alexander Jonsson. WoodenHaptics 1.5 featuring USB and vintage device support. Demonstration at IEEE World Haptics, Munich, 2017
Yip, Michael C., and Jonas Forsslund. Spurring Innovation in Spatial Haptics: How Open-Source Hardware Can Turn Creativity Loose IEEE Robotics & Automation Magazine 24.1 (2017): 65-76. IEEE Xplore

2016
Jonas Forsslund. Preparing Spatial Haptics for Interaction Design. PhD thesis, KTH Royal Institute of Technology. Library Record

2015
Jonas Forsslund, Michael Yip, Eva-Lotta Sallnäs. WoodenHaptics: A Starting Kit for Crafting Force-Reflecting Spatial Haptic Devices. In proceedings of TEI 2015, Stanford, USA. PDF Open Source Project Website

2013
Jonas Forsslund. Reflective Spatial Haptic Interaction Design - Approaching a Designerly Understanding of Spatial Haptics. Licentiate Thesis, Royal Institute of Technology, Stockholm, Sweden. Defended September 26, 2013. Library record with full text
Jonas Forsslund, Sara C. Schvartzman, Sabine Girod, Rebeka Silva, Kenneth Salisbury, Sonny Chan, Brian Jo. Bimanual spatial haptic interface for assembly tasks. In proceedings of 1st symposium on Spatial user interaction Pages 83-84, Los Angeles 2013. Demo. ACM DL (see "source materials" for video)
Jonas Forsslund, Sonny Chan, Josuha Selesnick, Kenneth Salisbury, Rebeka G. Silva and Nikolas H Blevins, The Effect of Haptic Degrees of Freedom on Task Performance in Virtual Surgical Environments. In Proceedings of Medicine Meets Virtual Reality, San Diego 2013. PDF

2012
Jonas Forsslund, Sonny Chan, Kenneth Salisbury, Rebeka Silva, Sabine Girod, Design and implementation of a maxillofacial surgery rehearsal environment with haptic interaction for bone fragment and plate alignment (extended abstract). Proc. Computer Assisted Radiology and Surgery (2012): S433. PDF Poster
Jonas Forsslund, Three Themes of User Experience in Haptic Application Design, in Theories Behind UX Research and How They are Used in Practice, Workshop at CHI 2012, Austin, Texas. PDF. Workshop website.
Jonas Forsslund and Ioanna Ioannou, Tangible sketching of interactive haptic materials, Proceeding TEI '12 Proceedings of the Sixth International Conference on Tangible, Embedded and Embodied Interaction, Feburary 2012. PDF Video of presentation Slides

2011
F Ioakemidou, F Ericson, J Spuhler, A Olwal, J Forsslund, J Jansson, E-L Sallnas Pysander, J Hoffman, Gestural 3D Interaction with a Beating Heart: Simulation, Visualization and Interaction. In Proceedings of SIGRAD 2011. Evaluations of Graphics and Visualization - Efficiency, Usefulness, Accessibility, Usability, November 17-18, 2011, KTH, Stockholm, Sweden. PDF
Eva-Lotta Sallnas, Jonas Moll, Oscar Frykholm, Kristina Groth, Jonas Forsslund, Pointing in multi-disciplinary medical meetings, In Proceeding of 2011 24th International Symposium on Computer-Based Medical Systems (CBMS), 2011 PDF
Jonas Forsslund, Eva-Lotta Sallnas Pysander, Karljohan Lundin Palmerius, Design of Perceptualization Applications in Medicine, workshop position paper, First workshop on Engineering Interactive Computing Systems for Medicine (EICS4Med) June 2011. PDF slides
Jonas Forsslund, Is realism the most important property of a visuo-haptic surgery simulator, Society in Europe for Simulation Applied to Medicine annual congress 2011. slides

2010
Jonas Forsslund, Design and Engineering of new simulations for risk-free surgery training, First Nordic Patient Safety Conference, Stockholm Sweden May 2010. Handout abstract Poster Slides

2009
Jonas Forsslund and Martin Flodin, Design of a sub-€1000 stereo vision enabled co-located multi-modal display, in Proceedings of SIGRAD 2009, Swedish chapter of Eurographics, Gothenburg, Sweden 2009. PDF Video
Jonas Forsslund, Martin Flodin, Eva-Lotta Sallnäs Pysander, Bodil Lund, Nabil Zary, Annika Rosen, "Adapted and applied simulation for wisdom tooth surgery training", poster, Association for Dental Education Europe's annual meeting 2009.
Jonas Forsslund, Eva-Lotta Sallnas, Karl-Johan Palmerius, "A user-centered designed FOSS implementation of bone surgery simulations," World Haptics Conference, pp. 391-392, World Haptics 2009 - Third Joint EuroHaptics conference and Symposium on Haptic Interfaces for Virtual Environment and Teleoperator Systems, 2009. http://www.csc.kth.se/~jofo02/Forsslund_Sallnas_Palmerius_2009_World_Haptics.pdf

2008
Forsslund, Jonas (2008). Simulator for Operative Extraction of Wisdom Teeth. http://www.ep.liu.se/ecp/034/008/ (2009-07-30). In proceedings "SIGRAD 2008. The Annual SIGRAD Conference Special Theme: Interaction, November 27-28, 2008 Stockholm, Sweden", pp. 23-24, Linkoping University Electronic Press, Linkopings universitet
Jonas Forsslund, Bodil Lund, Eva-Lotta Sallnäs Pysander, Annika Rosen, "Towards an Oral Surgery Simulator", poster, World Dental Congress, Stockholm, 2008 http://www.forsslundsystems.se/~jonas/forsslund_et_al_fdi_2008_poster.pdf
Forsslund, Jonas (2008), Simulator för operativ extraktion av visdomständer. Master's Thesis in Computer Science, Kungliga Tekniska Högskolan. Superviser: Eva-Lotta Sallnäs, examinator: Lars Kjelldahl TRITA-CSC-E 2008:066 http://www.nada.kth.se/utbildning/grukth/exjobb/rapportlistor/2008/rapporter08/forsslund_jonas_08066.pdf

Some stuff I made
Find out more about my previous projects in my portfolio (PDF)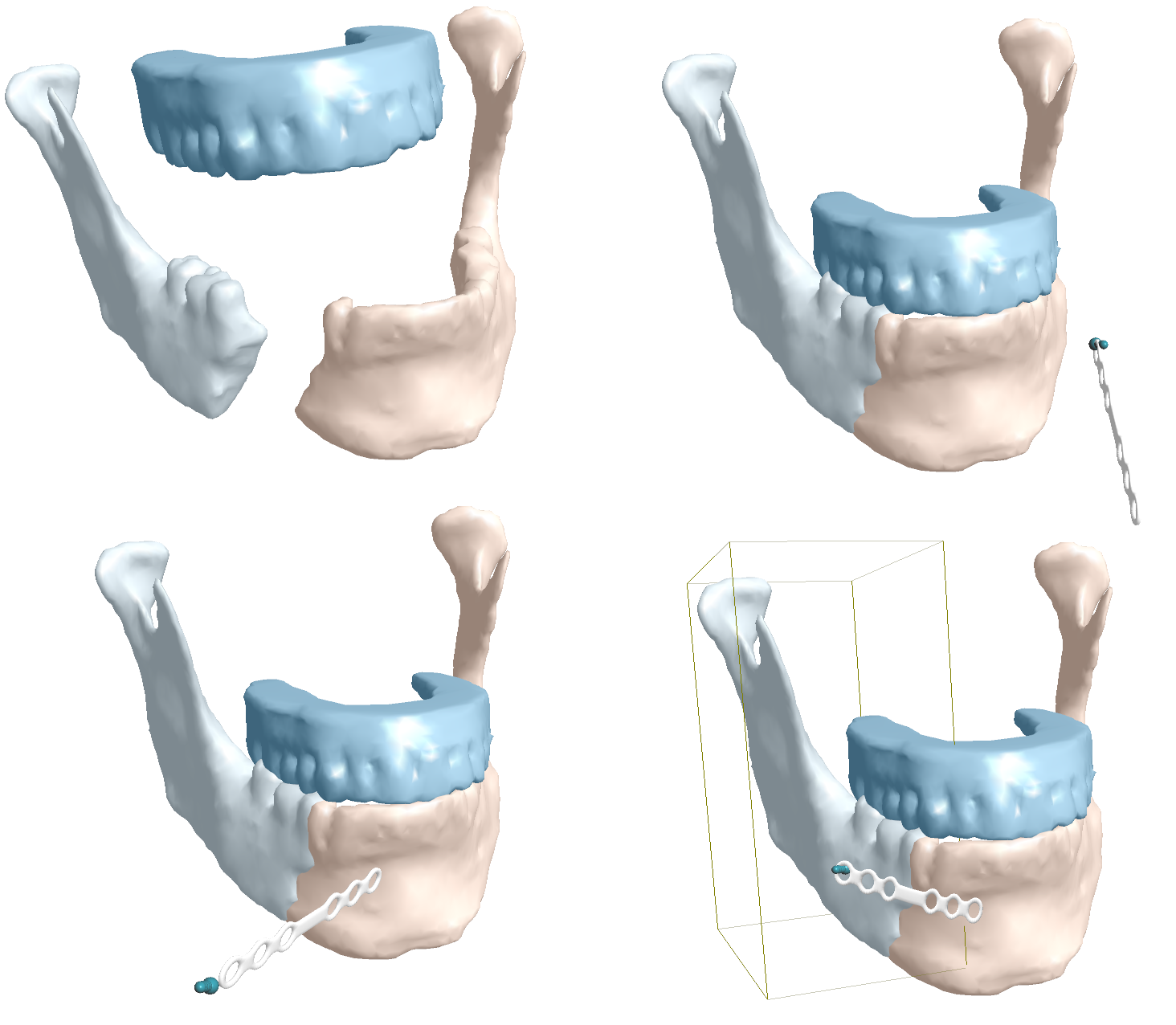 Collision and deformation of surgical plates (PDF), course project for CS277.



Kobra simulator from Jonas Forsslund on Vimeo.





Exploring liver CT images from Jonas Forsslund on Vimeo.




Sub-1000 euro co-located visuohaptic display


First full working version of oral surgery simulator (box made in my parents garage)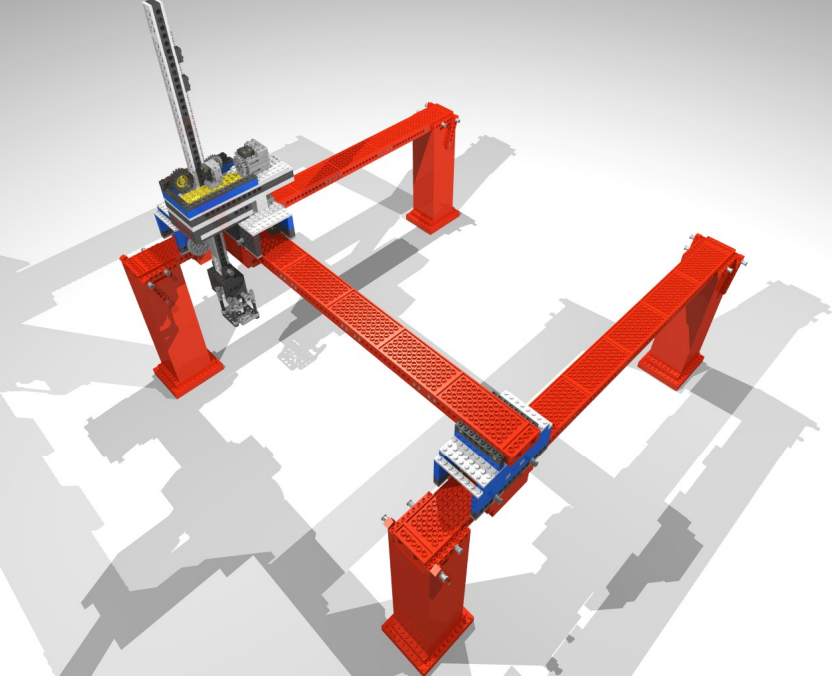 Chess bot High School final project (2002). Together with a electronic chess board a user can play against an opponent over FICS and the robot moves the opponent's pieces. Built with Lego Mindstorms 1.0. Full building instructions. Source code in report (swedish comments). If you end up building this, let me know!

Announcments


Profession

I am currently (Since April 2016) self-employed consultant to finance my hardware development ventures.
Besides the resarch I am founder of Forsslund Systems AB a spinn-off that produces open source based surgery simulators targeting oral surgery in particular.
Teaching (old)
I am involved in the haptic courses at CSC, check out our lab website: http://bit.ly/cschapticlab
I co-supervised a Masters' thesis in medical visualization (Christina Kapourkatsidou) who now works as a Qt interface programmer in Greece.
I was "customer" for two large Software Engineering projects: a presence information system for our department and a chess broadcast system
I was "customer" for a voxel segmenting system in previous Software Engineering course. Result published here: https://launchpad.net/sigseg
I am always looking for talented (that means you!) students to join efforts in research projects. Contact me to do cool stuff, get credits and free coffee.
Trivia
Free and Open Source Software projects
Student writings
Last updated: June 2 2016

---
This is a personal homepage. Opinions expressed here or implied by links provided, do not represent the official views of KTH. See also KTH-rules.