KTH / CSC / Education / Centre of Excellence in Higher Education Award Application 2009
Centre of Excellence in Higher Education Award Application 2009
Undergraduate Education at KTH School of Computer Science and Communication

In 2009 the undergraduate education at CSC applied for the award Excellence in Higher Education Award (HSVs utmärkelse för framstående utbildningsmiljö). This web page contains the application documents and links to further information that could be valuable for the international reviewers.
We got the award!
HSV gave us the award at a ceremony January 28, 2010.
Report from the evaluation group. The criteria for the award can be found in appendix 8 in the HSV report describing the whole quality system.
The KTH web had a short news item (in Swedish).
In March 23 2010 150 students and teachers celebrated the award with special cakes: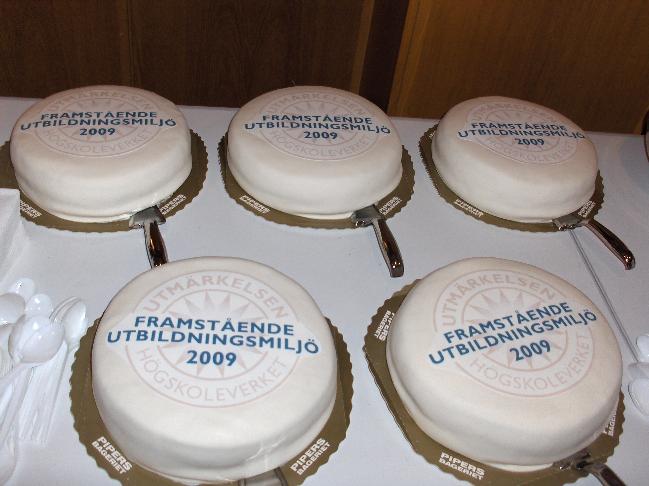 The application sent to HSV in April 2009
Visit by the panel of experts
The panel of experts visited us October 20, 2009. The panel met three groups of six persons each during the afternoon in the Nada library. Here is
more information about the visit
and a
list of participants from the school
.
Links to further information
Study programs with program objectives
Two
Erasmus Mundus programmes
started year 2010:
Official course plans for all courses at the school
Note that these lists contain third cycle (research level) courses as well as undergraduate courses.
Information to students at CSC
KTH general information
Reflections on the education, written by the teachers responsible for the education